Read Time:
2 Minute, 48 Second
Nayapay is a Pakistani fintech firm that aims to serve 5 million people all over Pakistan. The people in Pakistan have fewer bank accounts. The adult accounts are mostly for men and 33% of women used a bank account. Which does not use by the customers easily. The company has all the basic services related to the merchant and customers online. The services meet and offer the best e-wallet in Pakistan.
It is licensed by the state bank of Pakistan. The company has aim to build electronic transactions, especially for students and freelancers.it is built on a SAAS-based platform called Nayapay Arc. This company offers universal payment acceptance and financial management tools for small and medium business holders from all over the world. This technology offers new customers the best opportunity to start their business online freely. The e-wallet in Pakistan has been on-trend and searched by many people.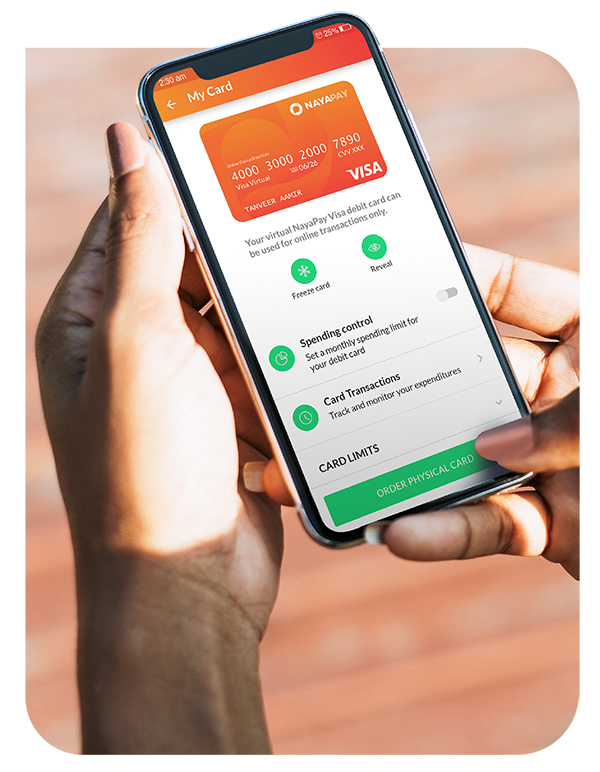 As we know after covid 19 most businesses converted online. People want to purchase the products anytime anywhere. People of Pakistan do not transact offshore payments online through an easy source. Nayapay offers the customers this opportunity to transection money anywhere and anytime in a secure way. The e-wallet in Pakistan helps the small and medium business holders in Pakistan at the international level.
Your visa debit card will accept all over the world and in Pakistan anywhere at millions of retailers and merchants.
15000+ ATMs are active for this service from all over Pakistan. you can withdraw your money within seconds.
You can use your visa debit card online as well as physically also anywhere in Pakistan.
Here are many other fun services also available for friends and family members. you can send fun stickers and gift envelopes to express your greetings.
You can share photos and voice notes through this service.
It is licensed by the state bank of Pakistan, so you can send your money anywhere anytime.
You can connect with businesses with the Nayapay micro apps, browse catalogs, get updates, deals, and discounts, and pay for products and services online freely.
Pay your daily basis transactions for the family and home services.
Pay your mobile and utilities bills, clubs, school travels, and many other transactions from anywhere in Pakistan.
Linked your account with your bank account and use your bank services online with Nayapay.
You can search for the e-wallet in Pakistan, and find the Nayapay at the top.
There are no hidden charges, annual fees, fees for the account, and other services.
With a CNIC or NICOP, the team of the company will verify your details.
Your e-wallet in Pakistan will be ready within a few minutes.
You can increase your spending limits through biometric verifications.
The firm aims to build a strong connection between international buyers and customers. There are many other services all over the world that support the different countries.PAYPAL is one of the big services which is not legally available in Pakistan. People have to face many difficulties with online transactions internationally. The Nayapay company turns this difficulty into ease with its potential service power. It is a good and authentic service for e-wallets in Pakistan. As it is built on a SAAS-based platform, so this company has the best online transactions and spending with e-wallet in Pakistan.